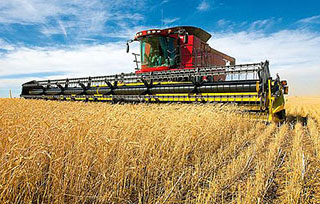 Photography: knowledge.allianz.com
Accepted criteria for approval of projects under Measure 4.1 of the RDP
During the first preliminary Monitoring Committee of the Programme for Rural Development 2014-2020, were adopted criteria for approval of proposals under Measure 4.1 "Investments in agricultural holdings". Priority will be given points for livestock, oil-bearing crops, fruits and vegetables. Higher will be evaluated and projects for young farmers, organic farming or related activities that will take place in northwestern Bulgaria. The minimum threshold for eligibility for the measure is 10 points.
Deputy - Minister of Agriculture and Food Vasil Grudev announced that the 2014-2020 year will be the rule "first come - first served". That is - in the case of candidates with equal number of points will receive all the funding that have passed the threshold, without taking into account when submitted. The first intake measure 4.1 preclude the UCI and the reason for this, according to Deputy Minister Grudev is artificial fragmentation of holdings in order to gain greater co.
Adoption of the measure to start in the first days of April and will last approximately 2 months. The indicative budget amounts to EUR 150 mln.
More about the program can read here .