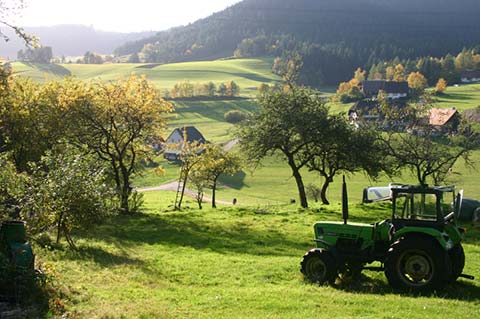 Photography: myokhomeloan.com
Intake on projects for rural tourism in postponed
This year under the new Rural Development Program 2014-2020 will not be accepted projects for guest houses as well as the construction of large sport sites. This was stated in front of journalists by the Deputy Minister of Agriculture Vasil Grudev, while presenting in front of the parliamentary commission on EU funds the new aspects of the program.
As for the guest houses, Grudev explained that first analyze must be done on the implemented projects for rural tourism for the period 2007-2013. "This measure is not a priority, we can't afford the luxury to open everything, added Grudev.
Ivailo Zdravkov from the Bulgarian Association of Beneficiaries on European Programs demanded that the interest is serious and if the measure is to be opened for 2017 there will be submitted at least 3 500 projects. Grudev however was adamant that it won't be wise for another 3 500 guest houses to be constructed.
Drops out the intake of projects from rural municipalities, involving the construction of large sports facilities. "We bet on sport grounds in schools so that children can sport adequately. There will also be investments of the national sports federations in the rural areas, "explained the deputy minister. On municipal measures during 2016 are not foreseen funds for sewerage of the villages since the driven by the regional ministry water reform is not done. But there will be expected projects for water mains and for the delivery of quality drinking water, which according to Grudev is far more urgent. "The municipalities will be the contractors under the projects for the water mains, this will be funded this year."
After the old measure for young farmer fund "Аgriculture" was swamped with suggestions for breeding Californian worms, now trending are the projects for rabbits and quail. According to Grudev the problem is that during inspection they can be transferred from one yard to another. Such projects will be eligible if unannounced inspections show that real investments were made.
The Deputy Minister also stated that in the new period the projects executors can use resources from the Guarantee Fund as a financial instrument.
Source: investor.bg