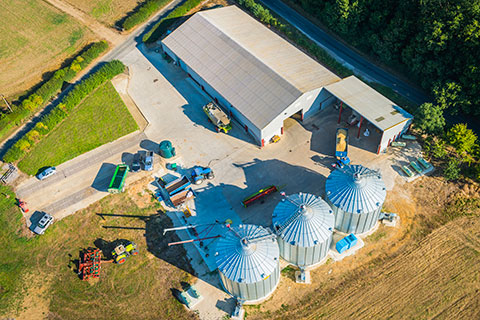 Photography: cibolabg.com
Sub-measure 4.1 opens in October
During a discussion in Kardzhali, Minister of Agriculture Desislava Taneva announced that the reception of projects under sub-measure 4.1 of the Rural Development Program 2014-2020 for investment in agricultural holdings will be opened in October and will cover the whole residual budget, and investments in irrigation will be allowed. Other investments that will also be eligible under the program are: activities in real estate, buying new machines, costs for creating and replanting perennials, pre-project studies and others, expenses associated with the project costs, know-how expenses and others related with the preparation and implementation of the project, land purchase up to 10% of the total eligible investment expenses.
The other topic that Minister Taneva paid attention to was sub-measure 7.2, related to investments in the infrastructure of rural municipalities, the measure will be launched in the end of August. She stated that the budget for it will be 200 million lev and that this approach applies to all measures which have so far been opened.
The Minister also announced that tomorrow is the discussion with the branch on which will be discussed the possibilities to support cattle and sheep farming in the smaller farms as well as in the medium-sized farms in the mountain and hilly regions. She was clear that support in agriculture must be applied in a way that operators can be competitive and ready to face all trade agreements.
In the last year according to her words are reported 16% growth in greenhouse production and 52% increase in fruit production. In addition, for the indicated period it is registered an 11% increase in the number of cows in farms and 15% more sheep.
"Priority" Ltd can assist you in the preparation, management and reporting of the project!